As your students complete exam activities, all the answers they submit, as well as the marks they get, will be saved and made available for their teachers, themselves, and yourself, as their preparation centre, to look at, at any time. In this way, you will be able to know what each student's most accurate level is, in real-time, over the period of their exam preparation.
To access all the exercises your students have completed, please do the following:
1 - Click on My Students, in the menu on the left, under School tools: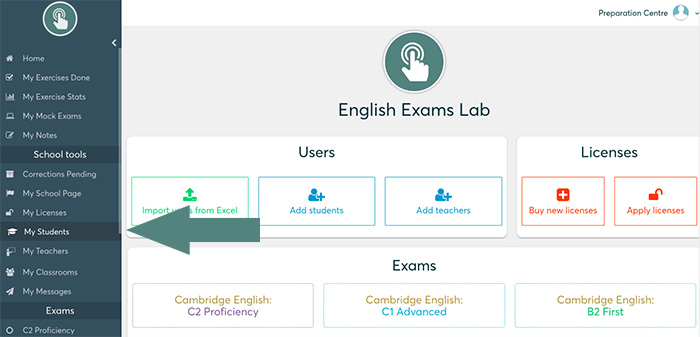 2 - You will then see the list of your students. At the end of each row you will find 5 buttons: Exercises Done, Stats, Mock Exams, Logins and Settings.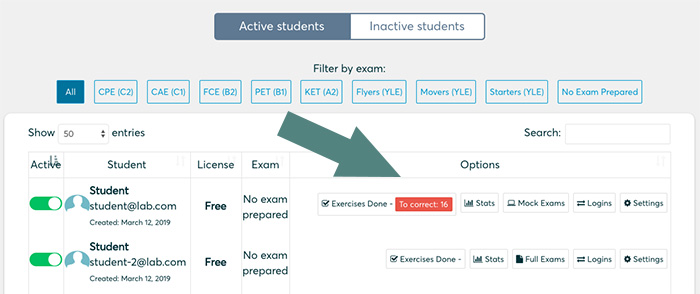 3 - By clicking on the Exercises Done button, a page with all the exercises completed by each student will be loaded, as shown below: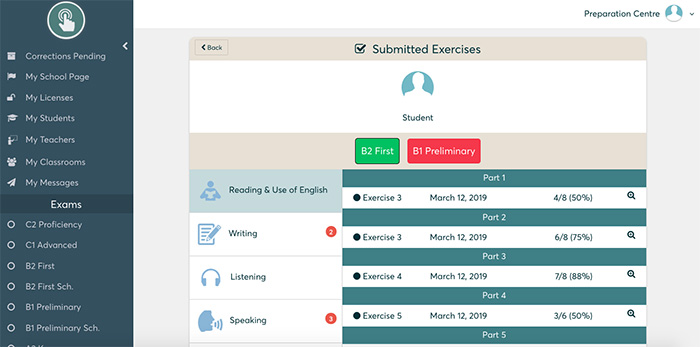 4 - By clicking on any item of the list, a page with the submitted and corrected answers will appear: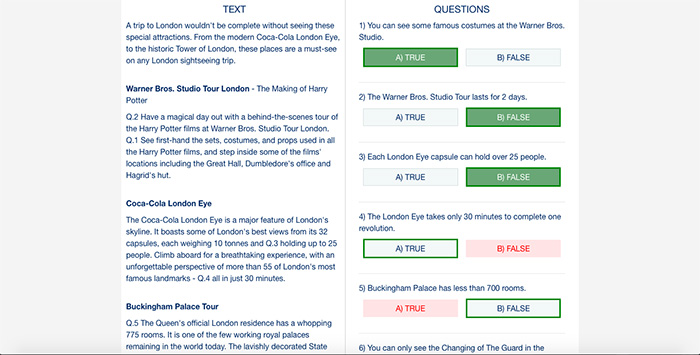 To access students' exercise statistics, please do the following:
1 - In the My Students page, click on the Stats button: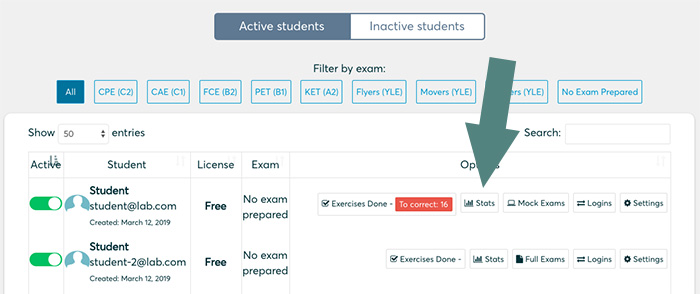 2 - The first row shows students' global mark, based on the last exercise done of every exam part, as well as the CEFR level it corresponds to:

3 - The second row shows how many exercises students have done for each exam and how many are pending to do, as well as from the ones done, how many have been passed and how many have been failed:

4 - You will then find a graph which illustrates a comparison between the results of different exam sections:

5 - By clicking on any of the exam sections, its corresponding information will then be calculated, in real-time. For each exam section you will also find information regarding how many exercises have been done, how many are pending to do, how many have been passed, how many have been failed and a graph showing a comparison between the different exam parts: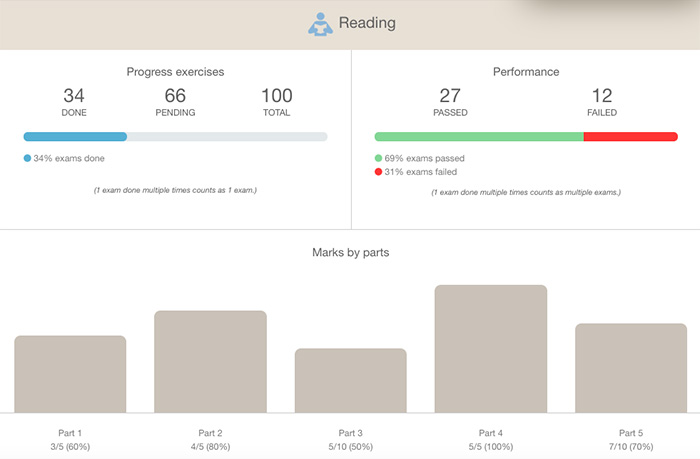 6 - For each exam part you will also find information regarding how many exercises have been done, how many are pending to do, how many have been passed, how many have been failed and a graph showing the evolution between the different exercises completed for each part:

To access students' mock exams results, please do the following:
1 - In the My Students page, click on the Mock Exams button: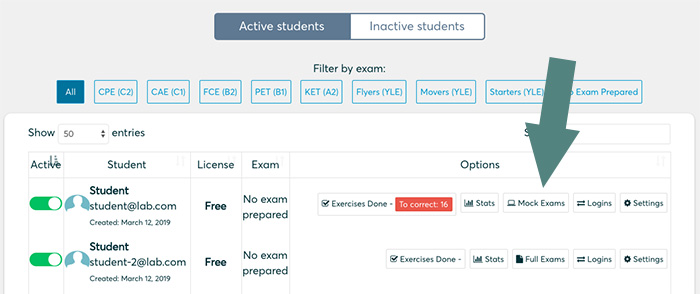 2 - A page with all of your students' completed mock exams, sorted by dates, will then appear. By clicking on any of them, all the corresponding information (global mark, CEFR level, results, times of completion...) will then be loaded: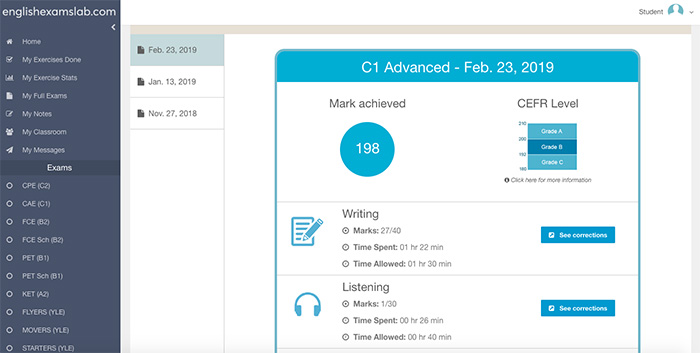 4 - By clicking on the See corrections button, the completed mock exams will be loaded. You will be able to access all the submitted answers and corrections: